"

What ultimately stands out the most, though, is how strong "Into the Light" is from start to finish. Every track radiates, and rewards repeated listening."….." with this self-released gem, Byrne has set the bar for our British Isles expats quite high." - Peter Blackstock
"Grey Skies Blue"  (written by Miles Zuniga)    is a simple, stripped down song about heartache. It's beautiful melody is brought to life by an intertwining male and female vocal. The production is simple, less is more! Acoustic Guitar, Bass & Drums. Recorded live in Austin, Texas with Rich Brotherton, Betty Soo and James Gwyn. "Grey Skies Blue" is the first single from my "Gotcha Covered" Series.
Artwork and time-lapse by Liann Shannon (LiannShannon.com)
"

Pat Byrne, "Marfa Skies." The Irish expat who moved to Austin two years ago celebrates the desolate beauty of West Texas by contrasting it with big-city bright lights in this lovely folk-pop tune. Recorded at Rich Brotherton's Ace Recording studio, the track features a harmony vocal cameo from Betty Soo and gets an extra boost from a black-and-white video that reflects the song's disarming sincerity. This exceptional outtake didn't end up on Byrne's full-length release due later this year, which suggests the album will be something special. " - Peter Blackstock
— Austin American Statesman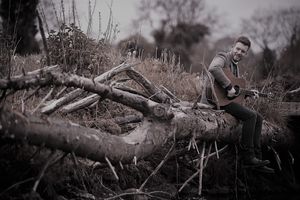 MUSIC
0:00/4:16

0:00/4:20

0:00/3:31

0:00/3:26

0:00/4:26

0:00/3:12

0:00/2:53

0:00/4:26

0:00/3:29

0:00/4:49
This is a collection of tracks from various releases, that I have compiled for your listening pleasure. Please enjoy!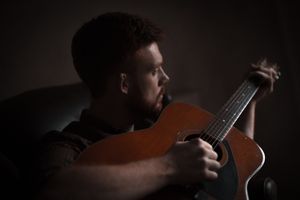 "Pat's voice strikes an emotional chord with his audience; ranging from seductive whisper one moment, to full-bodied rock 'n' roll growl the next. " - Stuart Gray
— Hot Press Magazine
CONTACT
Management 
Ted Lundgren - Ginger House Music - 713-416-1487 
US Booking  Information 
US Booking 
Lara Supan - Midwood Entertainment 607-375-7821
Pat Byrne - Midwood Entertainment
Lara@midwoodentertainment.com
For Corporate/Private Engagements 
Sam Austin - Gulf Coast Entertainment  713-725-6672 
sam@gulfcoastentertainment.com
EU booking Information 
Mark Downing - AMA Music Agency  +353 (86) 250 4795 
 Publishing
Michelle Bayer - Shelly Bay Music
917-757-9937